The construction works are entrusted to a local company, having already built the I&S clinic and the first part of the school that performs high-quality work by adapting its prices in order to be involved in the project. AEC plans were designed by a community member with architectural knowledge and were presented to an architect in the capital to ensure the conformity of the plans .The plans are reviewed, with the technical advice of Amboseli SOPA LODGE, neighbor and support of I&S projects.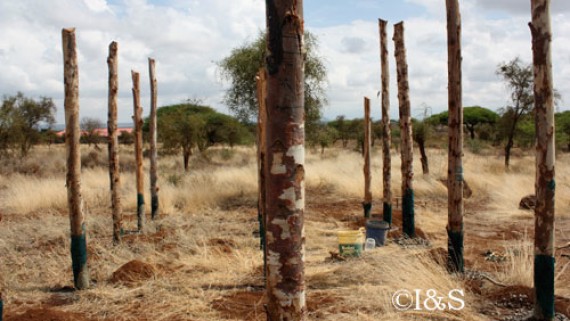 Building of rooms on stilts
The choice of the architecture of two bedrooms with bathroom and toilet room is oriented towards wooden rooms on stilts. Thanks to members of I&S Kenya with knowledge of construction, community volunteers are supervised in their activities and learn to perform the work.