Amboseli Eco Camp will be established at startup, of 3 bedrooms, carried out according to the architecture of enkaji, a traditional hut in which families live in the Maasai ethnic group. Women start building and bring dead wood. The floor and walls will be cemented and coloured. Women come to make their jewelry on the Amboseli Eco Camp site, when they take a break from the building activities.
They find an inner peace and hope in this site, facing drought, their share of tragedy and despair.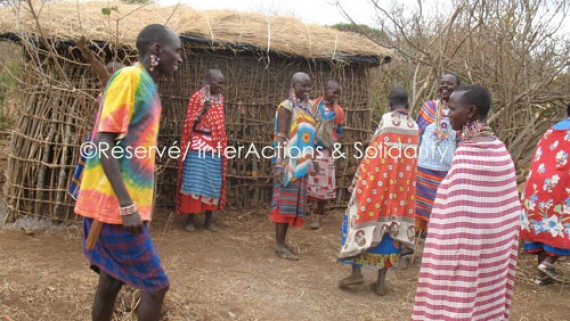 Amboseli Eco Camp : Community initiative
To allow the opening of an ecotourism structure, even a small one, prerequisites are required: certain authorizations, a committee trained for project management and funds to build the infrastructure. I & S and the committee are preparing the drafting of an implementation plan for this future income-generating activity for the community. Motivation is high. The prospect of this project involves many people, who find comfort in these activities during this terrible time of drought and famine. Amboseli Eco Camp project helps to plan for a future that will make communities become key players in their own economic development.